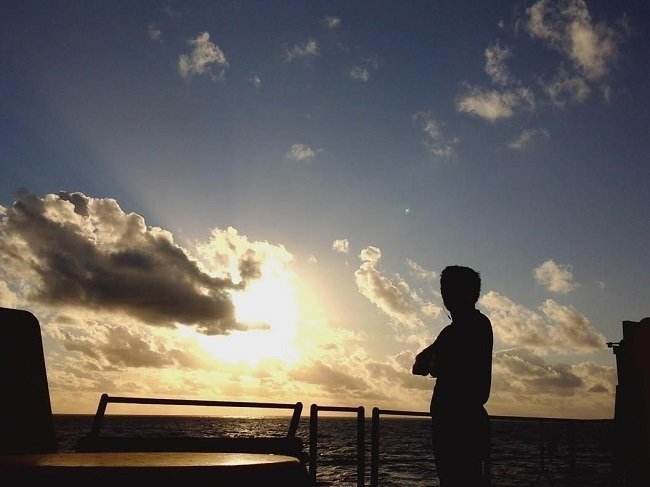 One of the blockbuster movies of my childhood and in some ways a first of its kind was E.T. about an extra-terrestrial being stranded on earth who is befriended by a boy.
The classic line in the movie is when E.T. says with real longing "E.T. Go home" wanting to go where those like him are, we might call them family and friends, the comforts and security of home.
Humans are social beings and few of us like to spend too long on our own, it is uplifting, heart warming to meet with others for a meal, a coffee or even a smile or word of hello.
Seafarers find themselves isolated from family and friends for many months but also from the communities they have come from including the worshipping community. The lack of Wi-Fi on many ships means it is easy to lose track of what is going on in the world. I have heard seafarers share the feeling on-board of being imprisoned, that it is like being in a goldfish bowl.
It is why the work of the Mission to Seafarers in going on-board being present, sharing that at all times God never forsakes them and providing Wi-Fi services is so important. It gives them hope, is a life line to loved ones esp. when I suspect and I am sure they all do when they say to themselves to "Seafarer, Go Home".
Please keep the good men and women of the sea in your prayers.
1 Comment
---
Comments for this post are now off.